It's been a great partnership working with Peter LoPilato and helping him with the online component of https://www.theryder.com.
The Ryder Film Series has presented the best in international, independent and classic American films in Bloomington for over forty years. A monthly film program is published in The Ryder magazine, Bloomington's free magazine of the arts and popular culture. The magazine is distributed in over 250 locations in and around Bloomington and the Indiana University campus.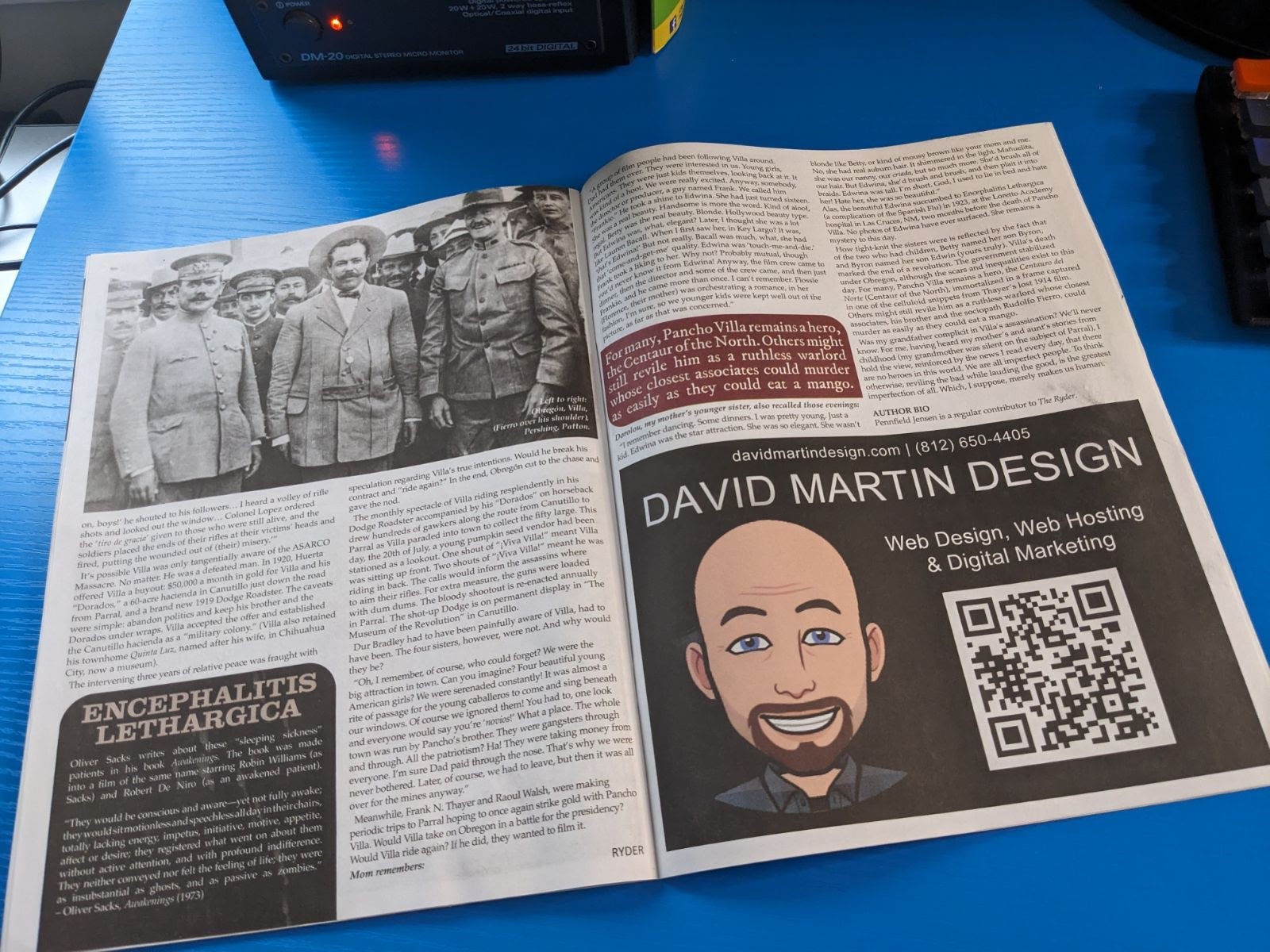 I've had several of my friends and clients comment on the ad so I know that it works! Thanks for everything Peter!!!