It's been a pleasure working with Steve and Mary over at Ava's Waste Removal in Ellettsville (pretty close to Bloomington) since the beginning of February 2019.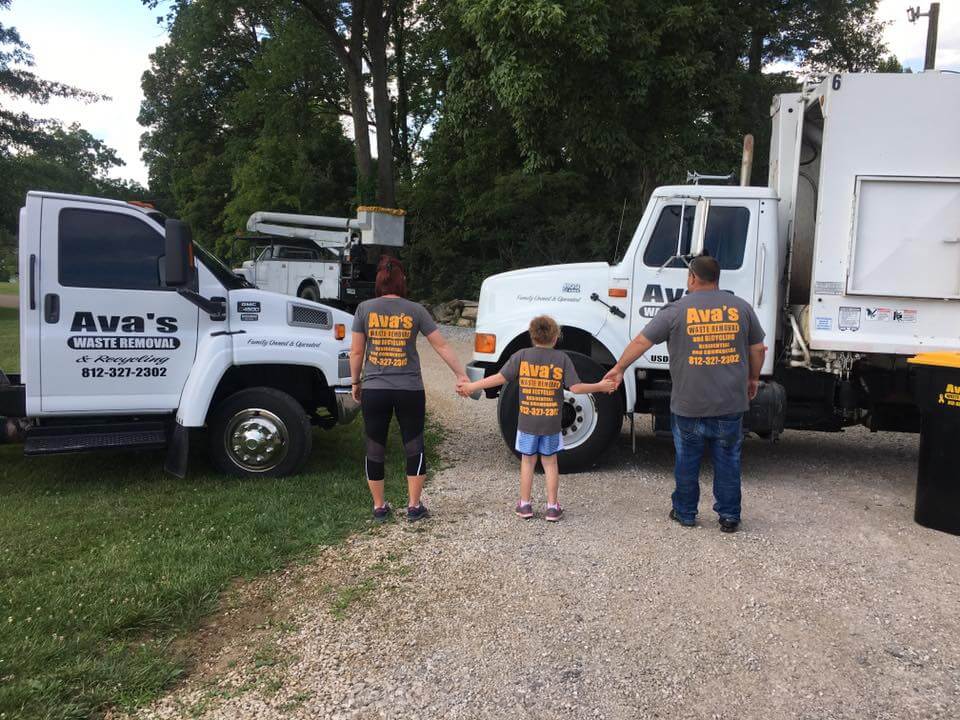 We've built each page by handcrafting each web page title, each web page description, the canonical URLs, the open graph meta tags for social sharing, and important information for a high performing business website.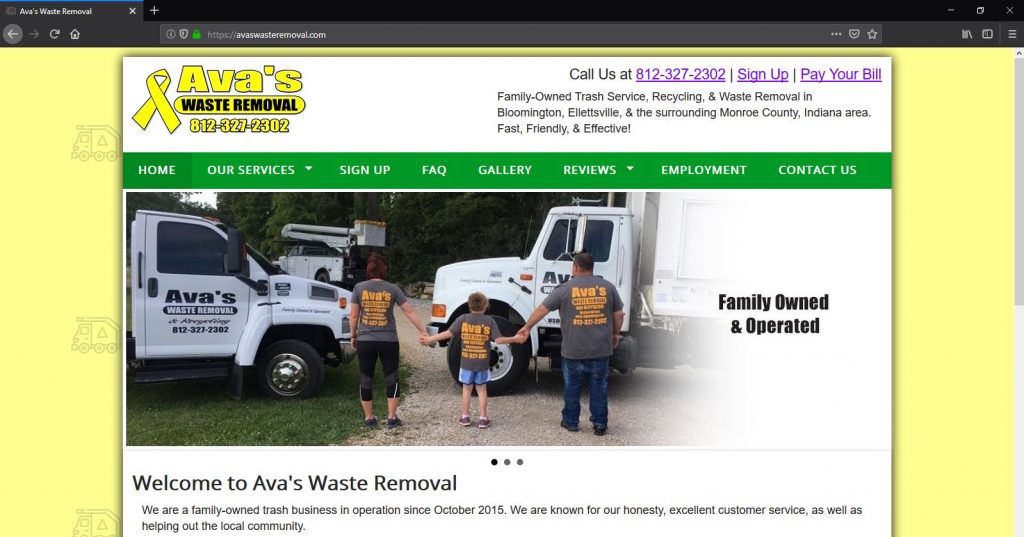 Steve and Mary agreed that in addition to a custom website, we needed to make sure that other important accounts were also setup. In addition to building a responsive website for Ava's, David did some additional account setup including:
setup a shared workspace for content planning
registered a domain name (https://avaswasteremoval.com)
setup a Google calendar for Recycling
connected Google Analytics to keep track of website visitors and statistics
setup Google Search Console to see keyword queries that people are searching for
setup Google Photos for sharing photos to put on the website and improving them
built helpful content for customers that also accurately described Ava's Waste Removal and their services (weekly trash pickup, dumpster rentals, roll off containers).
After developing some great content, we turned that into structured semantic HTML with Schema data for good results and high ranking on the search engine ranking pages. I tested the website for valid HTML and pagespeed and was very happy with the results. There was a tradeoff when we added the Facebook Messenger widget into the website. It caused two errors and also made the pagespeed score go from 99 out of 100 to 41 out of 100. The pagespeed decrease is worth it in my opinion so that customers can message them on Facebook Messenger.
Steve & Mary from Ava's wrote a great review about our work together and it's so nice to have that happen.

"David did a great job! He's responsive, organized, and generally cares about helping us grow our business. From beginning to end David was attentive to our needs and delivered a great website. Highly recommend his services!"

Google Review from Steve @ Ava's Waste Removal
I look forward to seeing their progress as they build a great small business. It's been great working with them and if you need trash service in Bloomington, Ellettsville, or the surrounding area, definitely see if you are in their service area.