Most business owners will find that it's quite easy to jump into the Google Business platform and get started connecting your important business information with potential valuable customers. Keep reading below for a breakdown of what you can do with the updated Google My Business platform.
The Basics of Google Business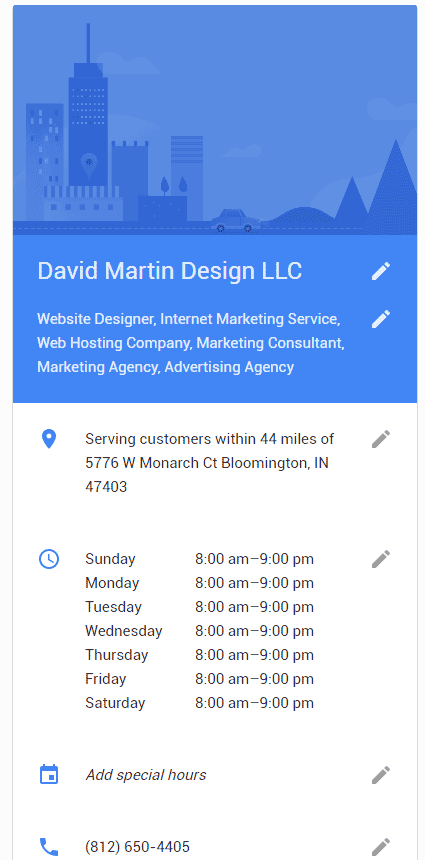 Start with the name of your business, determine the categories your business falls under, where your service location is, what your hours (& special hours) are, your business phone #, add a link to your website, and add interesting business photos (Interior, Exterior, At Work, Your Team, & Identity).
Completely filling out the basics of your Google Business profile is very important and will help potential customers searching at various times of day, in different locations, and for various reasons to reach your business if it matches what they are expecting.
I'd recommend starting with the basics and you will be ahead of most of your competition. Once you have that complete, then you can focus on some of the more advanced features that Google offers.
Create a post on Google Business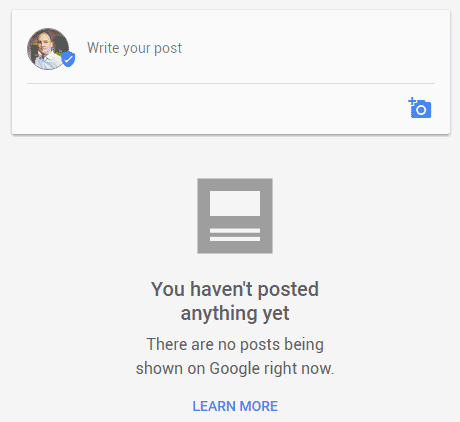 Visiting the Posts link on the side of your Google Business will bring up a news-feed status update input box where you can post important updates. I have not posted anything yet, but as soon as I am done writing this on my blog, I will post a link. I clicked on the LEARN MORE link and got an overview of what I should be doing:
Posting through Google Business lets you publish your events, products, and services directly to Google Search and Maps. By creating posts, you can place your timely content in front of customers when they find your business listing on Google.
This is great that Google is now allowing business owners to post directly through this business portal. As long as the business owner has claimed their profile and linked everything together including Google Search Console, Google Analytics, Google Adwords, and other properties, they should all play very well together.
Understand Import Insights About Your Business
Where do your customers come from? Do they find your local listing on the right side of the page, do they find your organic listing? Perhaps you are paying for traffic by using Google Adwords? With the Insights tab in Google My Business you can discover how your customers search for your business. You will understand if they have viewed your information directly through Search of via Maps. Important business information including whether a customer visited your website, asked for directions, viewed your photos, and how many customers called are all available at a quick glance.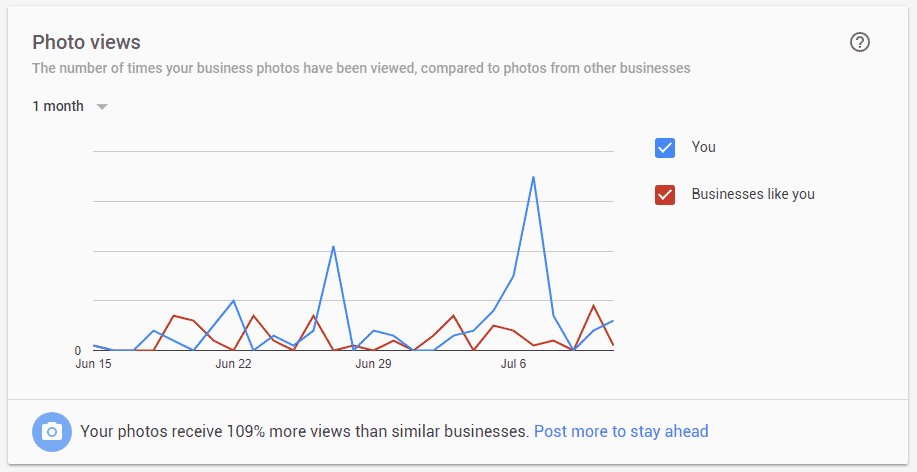 Manage Your Google Business Reviews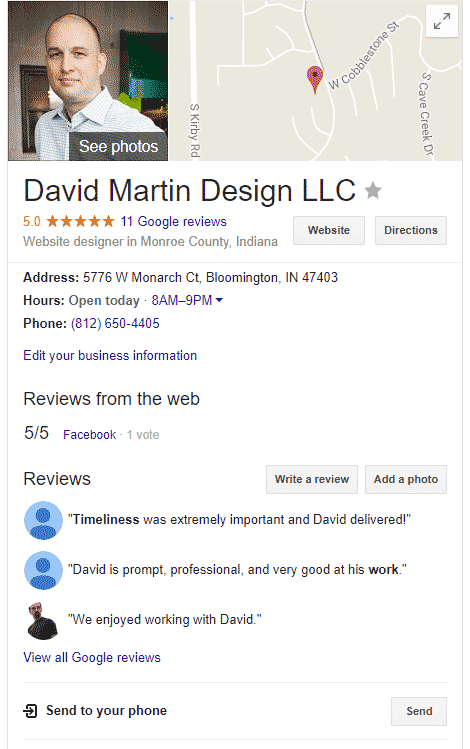 "Digital Word of Mouth" is one of the most important local search ranking factors and will likely influence whether a potential customer will contact you or your competition. Google makes it easy for business owners to discover what their customers have written about them.
Your customers will rate your business on a 1-5 star scale and they may also leave written comments. You will receive a notification when a customer writes a review and the Google My Business platform makes it very easy to respond.
Google reviews are increasingly important and it's very important for you to incorporate a strategy that includes asking your customers for feedback and providing an easy means to do so.
Message with Your Customers

Directly communicate with potential customers. Providing real-time access to the business owner will likely allow the business owners who are able to respond quickly an advantage over those who haven't activated this feature and must use traditional methods.
I'm excited to be able to manage my Google business information in one easy place. Google Business has evolved in the past few years into a platform for businesses to easily manage their vital business information and understand key performance indicators that will help them succeed.