I was doing some spring cleaning and organizing the categories on my blog today into better categories for all of the blog readers (Thanks Mom). I came across a blog post titled, "Be Courageous With Your Creativity" from five years ago and I think it's a good read. It encourages you to add a little creativity/art in your life.
Now, my daughter is 11, and yesterday she said, "Dad, can we go to Jo-Ann Fabrics?" I thought, why yes! Of course that's where I want to go (sarcastic grin)…
She picked out a wood plaque, paints, a paintbrush, and a stencil kit. In her recent successful games on the St. Charles volleyball team and attending an IU volleyball camp Sophia has really been enjoying the camaraderie, hard work, and friendships she has been making. Sophia made a plaque that says "My Heart Is On The Court" to hang on her wall.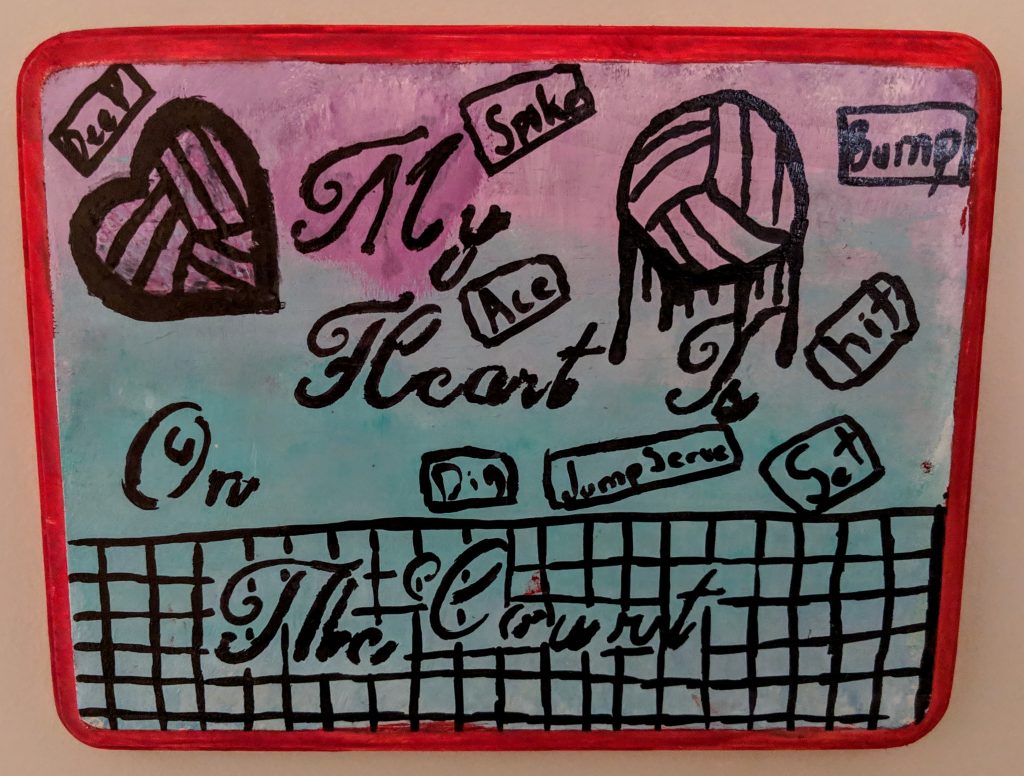 I'm proud to say that Sophia enjoys art and she pursues her passion without being prompted. It's been five years since I posted about her crayon drawing and it's great to think in 5 years what is possible for her to create!