Wordpress Blog Design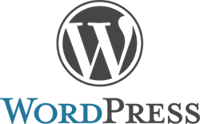 David Martin Design offers customization and installation of Wordpress Blogs. Wordpress is a very powerful publishing platform and is a great choice for clients that want to take control of updating their website themselves.
David Martin will work with you to setup Wordpress using a custom domain name.
After installation of Wordpress there are a vast array of options to choose. You can customize whether users on your website will be able to setup an account, leave comments on your website, and more. In addition to setting up the many options in Wordpress, David will work with you to find a style and theme that suits your image.